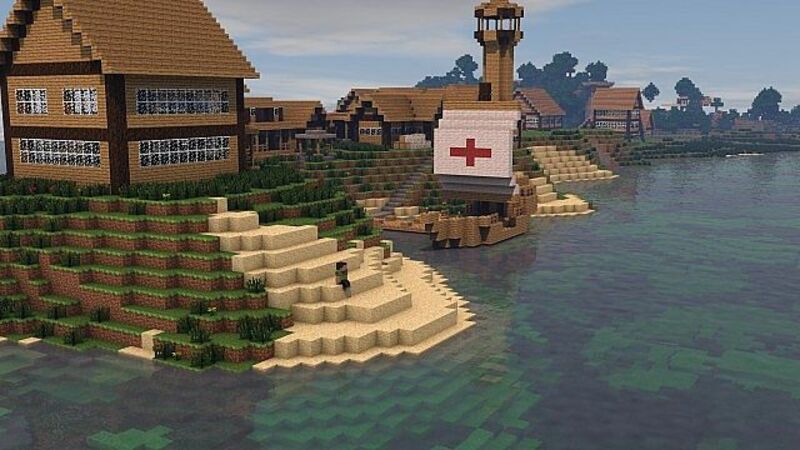 WarBlock brings a selection of game types to Minecraft, From basic Survival to Creative and Adventure, through multiple worlds and scenarios WarBlock can cater for any Minecrafter, you can let out your creative side in our Plot based creative world and rise to the top building interesting and unique structures, Participate in server wide events, minigames and adventures, or just play good old Survival.
WarBlock is a 24 slot server with a 24/7 dedicated reliable host. We have numerous ranks from the free story-based ranks.. To donation ranks which offer more server perks, features and customisation, with each rank being tailor suited to the world you are in.
We have a dedicated team of staff including Admins, Builders and even a Live-Streamer all working to ensure your time at WarBlock is the best it can be! And with your help WarBlock's community will grow.
Staff
Deancohen1994 – Owner
Slater96 – Plugin Developer
Jokiller – Moderator
Ninetalesvixen – Trial-Mod
Rules
No use of hacked clients or any other software which may give you an advantage over other players
No advertising other servers [And/Or] Websites
No exploitation of server bugs or errors
No Asking or Hinting for ranks [And/Or] OP
Grief is allowed outside of protected areas and claims, attempts to bypass these are an offence
We have 2 Ips for the same server:
Minecraft.WarBlock.com:25579
176.31.229.42:25579
And a dedicated Website:
WarBlock is a Survival server with Roleplaying ranks, alongside a Creative World and Zombie arena, we have a diverse economy including Admin and player shops aswell as fun places to explore, Come Join us today!
There are no reviews for this server yet, you can be the first!