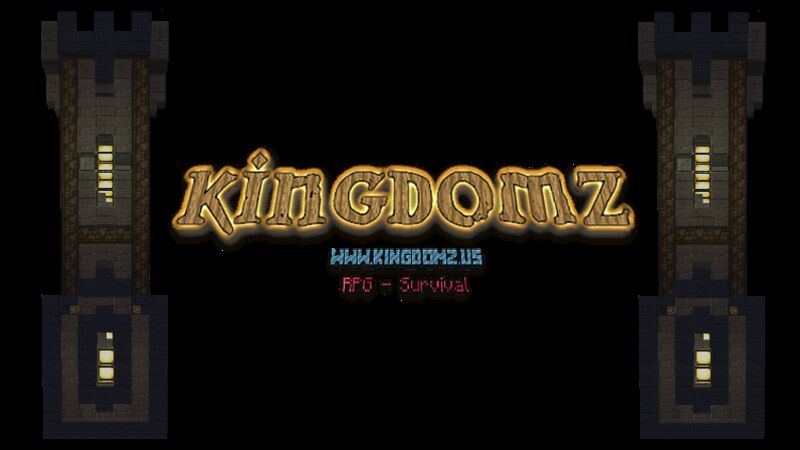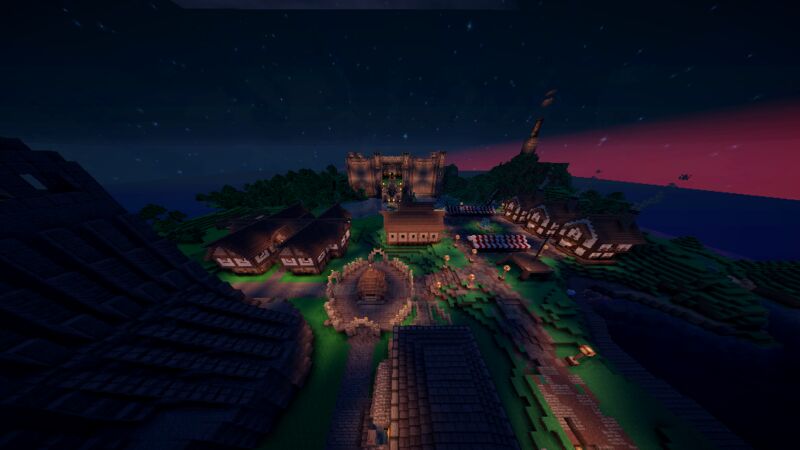 Server Info
IP: MC.KingdomZ.US
Website: http://www.kingdomz.us
PLEASE NOTE! THIS SERVER IS IN BETA AND THINGS WILL BE MISSING/BUGGED. PLEASE REPORT THEM!
What is KingdomZ?
A unique one of a kind server! It consists of different styles like RP, Survival, PvP, and more! We are unique on the kind of gameplay we bring! We consist of different plugins ranging from; SimpleClans all the way to Quester! You might be thinking, "Ug, these plugins, again." Not only do we have custom plugins and carefully coded, and configured plugins all mushed into one giant plugin! We do use other plugins you might be familiar with ;). So scratch that 'Ug' and the 'again.' Get ready for a brand new gamestyle to Minecraft brought to you by the KingdomZ Team!
Help:
Find any discomfort on the server in any way? Report it or give us some feedback over at the site! http://kingdomz.us.
Make sure to read ALL the rules before complaining; http://kingdomz.us/rules.html
Classes:
When you start out the server you are given a choice. A choice made by you and only you. You must choose your class. Classes will mean different things to you. There is no 'Best' class. They are all equally balanced and the 'Best' is up to you. Each class gets a certain potion effect that lasts forever. They get different traits as well they get different kits. The list of classes begin here:
Vanguard: The 'Speed' Class
HP: 24 Hearts
Traits:

DamageReduce: Damage reduced by 1/2 - 1 1/2 Hearts (Random)
SprintTrait: Sprints faster for 10 seconds when activated.
BreserkerRageTrait: When HP is put down to 4 or less hearts, you deal 1.5 more damage.

Potion Effect: Speed I
Fighter: The 'Macho' Class
HP: 26 HP
Traits:

BreserkerRageTrait: When HP is put down to 4 or less hearts, you deal 2 more damage.
DamageReduceTrait: Damage Reduced by 1/2 hearts. (Random)
SwordDamageIncreaseTrait: Sword damage is increased by 1/2 - 1. (Random)

Potion Effect: Strength I
Healer: The 'Medeec' Class
HP: 30 HP
Traits:

LastStandTrait: When HP is lowered to 3 hearts, your regeneration increases and you get some heals.
FallResistanceTrait: Reduces fall damage by 2.
SprintTrait: When activated, can sprint longer for 10 seconds.

Potion Effect: Resistance I
Archer: The 'Archer' Class
HP: 24
Traits:

ArrowDMGIncrease: Damage by arrows and bows is increased from 1/2-1 1/2
AxeDamageIncrease: Damage by Axe is increased by 1.
LastStandTrait: When HP is lowered to 3 hearts, your regeneration increases and you get some heals.

Potion Effect: Jump I
Economy:
Several ways to earn money on this server! To earn money you must kill mobs,level up in mcMMO, and finish Quests! We have a great shop and market for you to shop. The shop contains items, magicspells (More info on this below), and item enchants!
Clans and Groups:
Want to team up with your friends? Need something like a group, party, or faction with your friends? Then read this and simply playing and PvPing with your friends is a dream come true! We don't use the overused and hard to control, Factions. We use a simple plugin that is associated more with Building AND PvPing alike! To get started, type in /clan help to view all the commands! Creating a clan does require a fee so have some money with you!
Claiming:
Our server does not support Griefing but allows it. To not get grief follow this easy simple tutorial!
Surround your creation with Redstone Wire
Place a sign next to your region with '[P]' on the first line.
Enter the name of the region on the second line.
The next two lines are the additional members of the Plot.
Remember, you may delete, add more members, delete members, or add members by using the command, /rp ?.
MagicSpells:
This plugin is one of the MOST important plugins to this server! You may use a number of spells to your advantage in Minecraft! Using /cast list you may see all your spells and using /cast [spellname] it casts the spell you wrote on [spellname]. You may also use a stick for casting spells. Right clicking the stick selects a spell while left click casts it. Use this plugin to your advantage in any way in PvP, building, etc.
Quests & Bosses:
What is an RP server without quests?! We don't know for sure. But this server brings several quests associated with a custom coded Boss plugin. It makes mobs more powerful and with special abilities. Of course, those powerful mobs are not random and only spawned during a quest. Quests can earn you money as well. Not only are quests fun, but with Bosses? That makes this EXTRAORDINARY!
Donating:
Of course, we do run on donations and money and need them. Your support for donating is GREATLY appreciated and rewarded with a special rank/class. More info can be found here: http://kingdomz.us/donate.html
Lore & Story:
COMING SOON
Final Words:
Thank you for the support and we hope you enjoy this unique server! Our staff is great and filled with nice people! Make sure to visit the website at http://kingdomz.us! Be creative and unique! In lifestyle and gameplay!
OUR SERVER DOES SUPPORT VOTIFIER AND VOTING GIVES YOU SPECIAL REWARDS IN-GAME. NOT ONLY DOES IT HELP YOU! IT HELPS US AND OUR COMMUNITY GROW!
IF YOU LIKE THIS SUBMISSION AND/OR SERVER! MAKE SURE TO DIAMOND, FAVORITE, COMMENT, and VOTE!
There are no reviews for this server yet, you can be the first!