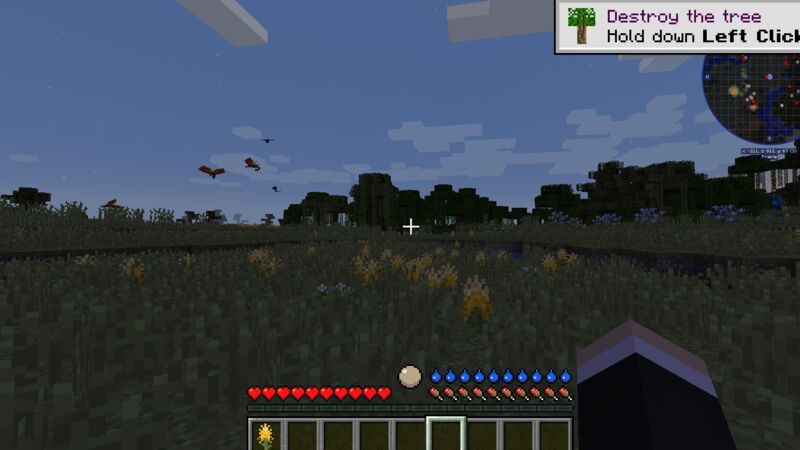 The server has been modded to make the game harder, you will see new monsters, will have to survive the cold and hot seasons + keep yourself hydrated, explore new dimensions like The Twilight Forest and the Wyvern Lair, summon monsters as a companion and much much more!
To play you must have Technic Launcher: https://www.technicpack.net/download and java 64bit: http://bit.ly/2W6djEb
Install Technic Launcher and Java 64bit.

Open Technic Launcher.

Change the ram use to 4GB or more in the settings go to Launcher Options and click Java settings, change Memory.

Search for Oran1's Modpack for server in the search bar (under modpacks)

Click install and then play!

Add server ip: 178.33.93.233:25582 and enjoy! :)
Discord: https://discord.gg/CnZtRFU
Forums: https://oran1.enjin.com/
When you first login use /kit 1 for a starter kit, to refill the canteen right click on a water block.
Type /info for user commands and useful links.
To claim land you must simply make a square with fences around the land you want to claim, place a sign on it and type [rp] (this will protect anything that's inside including chests!)
Server features:
Summon new pet companions
Set home
Claim land
Journey Map
New Dungeons
The Twilight Forest
NetherEx
Player Revive
Backpacks
Loot bags
Food Rot
New biomes
Mo' Creatures
Health and Damage Indicators
Anti-grief
Seasons
New Weapons
Mutant Mobs
New arrow types
Thirst and body temperature
New recipes
Teleportation
Lycanites Mobs
There are no reviews for this server yet, you can be the first!