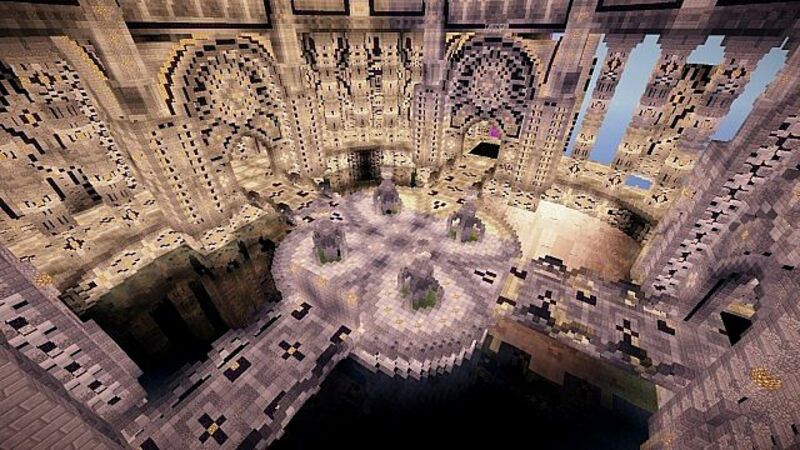 IP: thehsc.nn.pe:25606
Website: www.thehsc.enjin.com
Mumble: IP: 193.35.58.120 Port: 64871
Welcome to TheHSC!
TheHSC is a unique server which has been open several months now. We have top staff, large player base and endless possibilities for adding more and expanding.
TheHSC is known mainly for its MiniGames, now over 10 of them, some custom too. As well as MiniGames we also have Creative Plots & Creative FreeBuild and for the players who like Survival we have Vanilla Survival, PVPSurvival, Caves Survival & EndSurvival.
MiniGames
MobArena: Fight waves of mobs!
Spleef: Get a shovel and try to knock the other players out of the arena!
Splegg: Like spleef but fire eggs at them instead!
Bow Spleef: Like spleef but use a bow and fire at TNT!
Hunger Games: Find chests and fight in a map.
Parkour: Complete fun jumping puzzles to win rewards!
SkyBlock: Survive on your own tiny island with minimal resources.
Cops & Robbers: Play role play as a cops or a robber.
1v1PVP: Get a set kit and battle it out.
TheWalls: Have a section of a map and gather weapons!
Pig Racing: Race pigs in a custom map!
Survival
End Survival: Fight the Ender Dragon and win XP for your Vanilla or PVP survival!
Caves Survival: Go mining in many caves for your Vanilla or PVP Survival!
Vanilla Survival: Have fun in this PVE world with no greifing, stealing, raiding or PVP!
PVP Survival: This is a lot like Factions, have a base. Then raid, steal, PVP and greif as much as you like!
Creative
Creative Plots: Build in 32x32 plots with protection, full creative inventory, W/E when you are Builder or higher too!
FreeBuild: Build anything on a super flat world.
Creative Competitions: Win ranks with on going competitions!
As well as all of that we also have custom plugins developed by the Owner of the server. These plugins are more behind the scenes and make the server run smoother. As well as this we have virtually 0 lag.
TheHSC uses on of the best hosts in the United Kingdom. We have virtually no lag and crashes. Downtime will only be when we do a lot of maintenance and will not be long. Currently we have 20 slots but are upgrading to many more soon. We also have lots of RAM and DDOS protection. Intel Xeon CPU as well running on a Linux machine with backup machines too.
There are no reviews for this server yet, you can be the first!