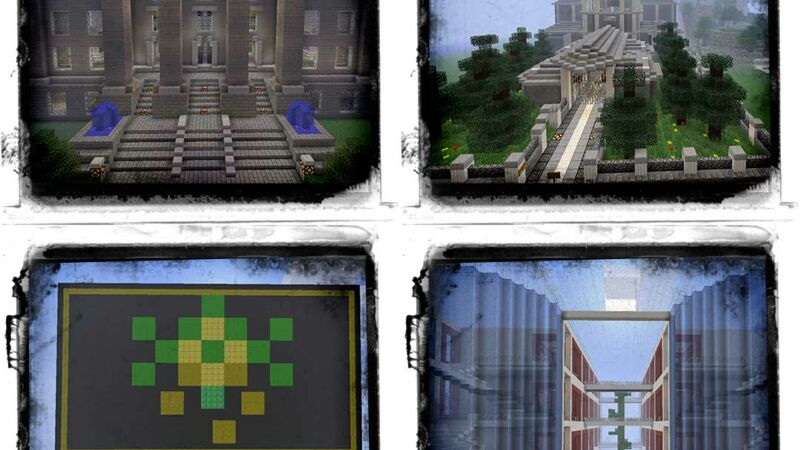 Welcome to Noir Minecraft, a modern minecraft server. Modern in it's setup and building structures around spawn.
On NoirMC you'll experince minecraft like never before. With over 60 plugins installed our setup is quite diffrent from most servers.
Map and Plugins
Noir Minecraft has a vast map, so big that fresh biomes are still waiting, eager to be discovered! The map itself is a mixture of the beautiful world of minecraft, all of the biomes, and not forgetting the amazing player-built homes scattered about.
To accompany the map, Noir Minecraft has been adapted to suit your needs, using only the latest and best plugins around to make sure your items and homes are protected and privatised, not to mention allowing you to train certain skills and add friends!
The Economy
Most of Noir Minecraft is revolved around the economy of it. You can visit the mall and buy and sell things there, auction unlimited amounts of items and even join in with the lottery. You can play like you would in survival, but making a lot of money makes your life much easier!
There are a lot of ways to make money: The mall, where you can buy and sell items using the chestshop plugin. You get an hourly pay, which gradually increases depending on what rank you are.
Ranks
Noir Minecraft has a ranking system. On joining the server, you will be tagged as a "Guest" until you complete the quiz. After that, it's simply the more you play the higher rank you'll get. There are currently 6 ranks. The higher the rank you are, the more permissions and perks you get.
If you rank to rank up faster, you have the option to donate, and get some awesome perks.
Protection
Protecting your lot or house is just as easy as building it. Simply place a lapis ore down and ka-boom, it's protected. The ore allows only you to create buildings inside the protected area. When you first log into Noir Minecraft you receive a free lapis ore, and can buy one from the mall if you need more. If you die or somehow lose your lapis ore, or simply don't have enough to buy another one and you get griefed, fear not! We have advanced logging tools and will be able to see who destroyed your area, and rollback it. Your chests and furnaces are locked so only you can access them as soon as you place it, so you don't need to worry about someone stealing from you. Don't worry about not being able to build with your friends; you can always give them access to your lands and chests.
PvP
We know some people love to fight other players, yet some people hate it. That's why we have a simple yet effective plugin which allows you to toggle if you want to be hit by another player. The best thing about this plugin is though, is that if your PvP is off they can't hit you, and vice versa. Furthermore, we are currently designing an automatic PvP arena, with small obstacles and dark rooms to allow surprise.
Maturity
We don't like immature players on the server, and I'm sure most of you agree. I have a saying that goes "If you act like you're 10 years old, expect to be treated that way". In other words, we don't tolerate children asking immature or rude questions, or spamming the chat. They will be booted very quickly.
The server
Noir Minecraft is running on a dedicated Intel E3 server with a 4x3.2 GHz cpu and 16 GB Ram hosted in France, Europe.
We have a monthly uptime of 99.8% thats a good as never offline, so if you want to play minecraft, be sure that Noir Minecraft is always online.
I could go on and on about the server for ages, about all the different plugins and how it's setup, but I think it's time for you to come and have a look personally. If you're worried about the server being full, we have room for 60 players.
If you enjoy a good challenge, or else like to meet with your friends or with new people on servers, I suggest you try our server. Come and join us at play.noirmc.com and be sure to visit our website at www.noirmc.com
There are no reviews for this server yet, you can be the first!