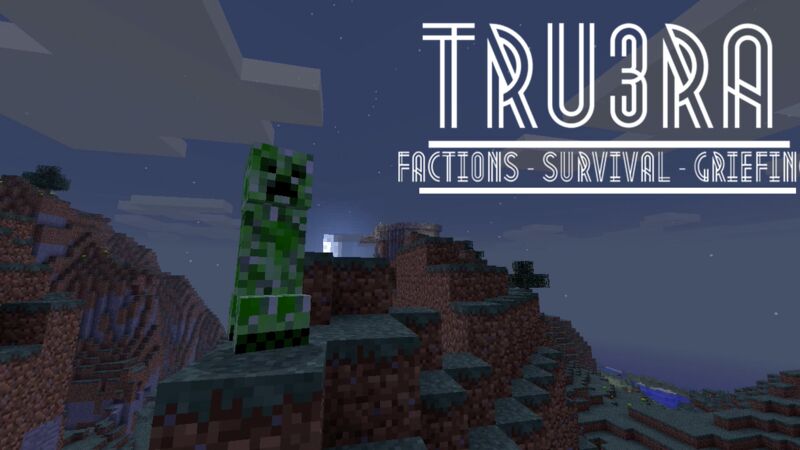 Tru3ra
We are a new server constantly working on our game. The way things work is the longer you play the higher rank you become! All ranks are obtainable through playtime (all of them! Even donator ranks) We wanted to create a fun environment where people can create and destroy! Happy Raiding minecrafters! :D
RULES: Just be smart and be mature, young kids play and we don't like a whole lot of swearing around them. Obviously cheating isn't allowed either. Thank you!
IN-GAME MONEY: Money can be made through killing mobs on the server, every mob depending if they are hard or easy to kill with give you different amounts of revenue. Selling items you get to the shop will also give you money. We will also be adding Jobs! Jobs will allow you to pick a career and as you play you will gain money from doing whatever the job asks you to do!
FACTIONS: We are a griefing and Raiding server. So unless you make a faction to protect your items, they might dissapear! So be smart and if your stuff is stolen/broken we can't do anything for you. Sorry :(
There are no reviews for this server yet, you can be the first!