reverseplasma.fluctis.com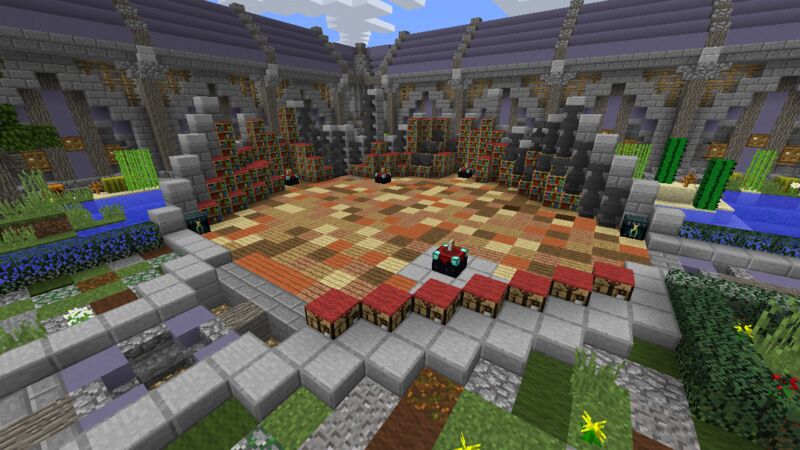 ReversePlasma
IP: reverseplasma.fluctis.com
Hey,
My name is ReversePlasma but most people call me RP for short. I've been running and hosting servers for years now and i'm using all of my expierience to create this awesome server for you all!
What makes this server different from other servers?
Well, our server provides a multitude of special events, specials on donations and we have a limited and very efficient group of staff. We currently also hold a shop with all your supplies for raiding, building and even PVP. We have an enchantment table at spawn followed by a nether portal and ender chests for convienience. Our /kit member gives you a great amount of starting equipment to utilise also. We also have a MASSIVE PVP arena for vsing your friends! Also, our staff are always working to improve the server! Our server ALSO has a battlePVP arena custom coded by our plugins developer where you can earn money.
Why should i donate?
Donating helps us to keep the server costs up and keep us running! At the moment the server is running on money that i've worked for. Also donating can get you awesome things!
Do you have sufficient forums?
Yes, our forums can be found Here.
What do i get for voting?
For voting you will recieve $10,000 in in-game credits per vote! (ONLY FOR THE MONTH OF DECEMBER!)
Staff:
Owner: ReversePlasma
Developer:
Admins:
Moderators:
Builders:
Other Info:
We are currently recruiting some Moderators to help out! (Don't ask, if i like you i will INVITE you to our team)
Plugins
Announcement - Announces deals and other awesome info!
Buycraft- Allows you too donate!
Essentials- The basic core set of commands!
Factions - Allows you to make your own faction and wreak havoc on others with your friends!
MCcore - A lightweight plugin that speeds up and simplifies things for developers!
MCMMO - Allows you to level up skills such as swords, archery and even taming!
MonsterBox - Allows you to mine spawners etc! (Only with donator ranks)
Vault - The basic economy features etc!
Votifier - Allows you too vote for rewards!
WorldEdit - A building tool for our staff!
GroupManager - Helps our server team give you the right permissions.
Thanks and we hope to see you online!,
RP
Email: ReversePlasma@gmail.com
Skype:
IGN: ReversePlasma
Website: rpx.enjin.com
IP: reverseplasma.fluctis.com
There are no reviews for this server yet, you can be the first!