Back to List

SHARP-MC.COM ➤ HARDCORE SURVIVAL ➤ PVP ➤ RAIDING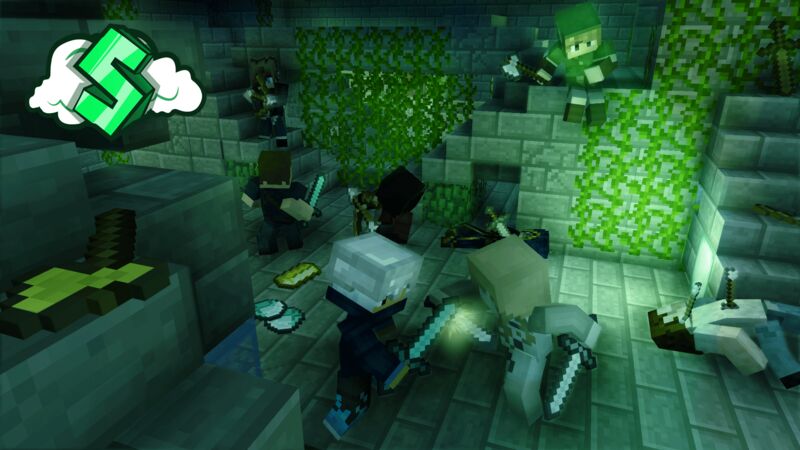 Sharp-MC is a Hardcore Survival server! We have a farming and spawner based economy. No need for HUGE basses, or absolutely mind blowing cannons here. Although raiding is allowed, bases are going to be much smaller and the map is smaller too.You will start out at our spawn. Your objective is to get out into the wilderness, gear up, find farming materials and build yourself a farm to start making yourself that precious money. Try and keep your farm and base safe from those who are out to steal your riches.
▬▬▬▬▬▬▬▬▬▬▬▬▬▬▬▬▬▬▬▬▬▬▬▬▬
Key features:
We have a lot of features on Sharp-MC
➤ Private Vaults (/pv)
➤ Crates & Keys (Win crate keys by voting)
➤ User cosmetics like /eglow and more
➤ Sell Mob & Player Heads
➤ All kinds of spawners available to players! Make your own grinder!
➤ Custom textured weapons and armors
➤ Win a FREE Rank inside a crate!
➤ Auction House & /Shop GUI & Heads Shop
➤ Leaderboards
▬▬▬▬▬▬▬▬▬▬▬▬▬▬▬▬▬▬▬▬▬▬▬▬▬▬▬▬▬▬
➤ IP: sharp-mc.com (Join with Minecraft Version 1.8 - 1.16!)
➤ Discord: https://discord.gg/tw8BPsfPQp
➤ Website/Store: https://store.sharpmc.net
▬▬▬▬▬▬▬▬▬▬▬▬▬▬▬▬▬▬▬▬▬▬▬▬▬▬▬▬▬▬
Everyone Can Win!
We are not a pay-to-win server! You can use /vote to receive crate keys! Once you have a crate key you can use them at /warp crates and have the chance to win ranks, money, items, and more. But if you want to support the server we do offer in-game ranks for purchase on our online store, along with crate keys, kits, and more.
▬▬▬▬▬▬▬▬▬▬▬▬▬▬▬▬▬▬▬▬▬▬▬▬▬▬
Are you a Streamer/Youtuber?:We are always looking for video and content creators!For more info contact lolitsmitch on the Sharp-MC Discord Server!
There are no reviews for this server yet, you can be the first!