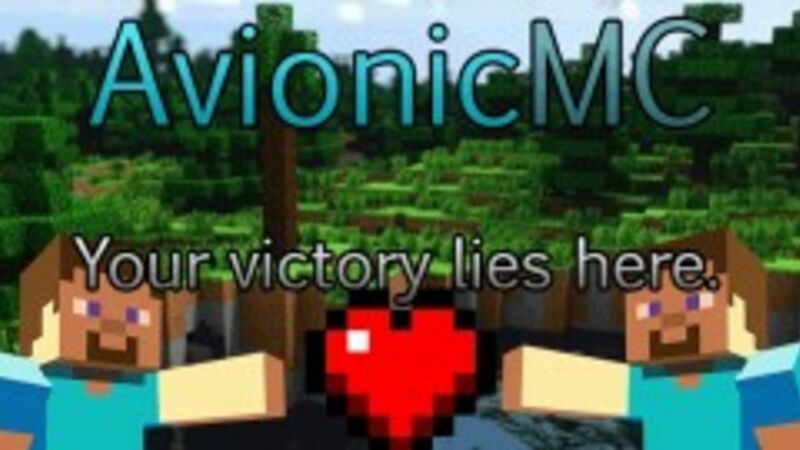 AvionicMC PVP
www.avionicmc.net
Featuring:
? Factions- Create your own faction/clan and conquer others to become the most powerful.
? mcMMO- Everytime you do something such as mine your get special EXP to help you getmore powerful but not overpowered.
? Creative- Plan out your base before you even build it
? Timed Ranks- We belive if you play on the server long enough you should get rewarded with ranks.
? Pets and Trails- Have a little more fun with pets, you get more pets as you rank up with timed ranks or by donating
? Crates- Voting gives you chances of getting crates, but you might get air so test your luck.
? Lottery- If you think your lucky come join our lottery and see if you can win it.
? Auction- Think you have a better price for an item sell it in the auction
About us:
We were born 3 months ago as a small little factions server (which I thought was going to be small) but the first day I advertise many different players joined the server and they still play today. I decided to make the server appealing by offering donors and non-donors a very different factions experience that they might not have gotten somewhere else. What are you waiting for come on the server and enjoy!
Voting & Donating & Fourms:
Click that Diamond button to get 10k and when your on the server do
/mail send C0lA_K1nG Diamond!
Vote now with the button that says "Vote for them as a Top Server" to get 3 TNT and Obsidian, an mcMMO refresh, $1,250 EXP, 5 Tokens, and 100 EXP when you login
Donate to help keep the server going @ www.avionicmc.net/shop

Talk with our community and make new friends even if you don't play @
www.avionicmc.net/fourm

                                   Don't join to leave or join for staff

    Hop on and look at the server for yourself
There are no reviews for this server yet, you can be the first!