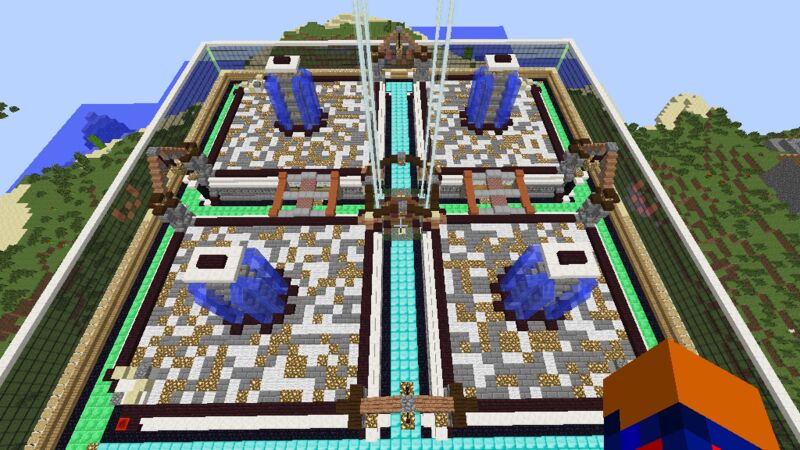 [WesoCraftMC]
A Fun And Friendly Cracked Factions PvP Server!
Server Info
WesoCraftMC is a well established Factions Survival Server that has been pleasing players since mid 2013. The server originally started as a Bukkit Survival Server which was hosted at the home of the WesoCraftMC Owner - WesoLabeshnai, however, due to the increase of players and positive response, it was transformed into a fun and friendly Factions Server! Various plugins were then added over time to add more features. Finally, it became the most fun and friendly Faction Server there is! The server is also cracked, meaning if you haven't got a Premium Minecraft Account, you can still join the server!
Plugins
AuthMe, AutoBroadcast, ClearLag, ColoredSigns, CombatLog, CraftBay, Essentials, Factions, FrameProtect, GAListener, EnjinMinecraftPlugin, HealthBar, McMMO, MCore, NoCheatPlus, Spawner, TrophyHeads, Vault, Votifier, WorldBorder, WorldEdit, WorldGuard, CNCP, RewardSigns, ObsidianDestroyer
Website
Visit our website: wesocraftmc.enjin.com, to buy Ranks, Kits and In-Game Money! You can also vote for the server to receive free items such as Diamonds, Iron and EXP! Join our forums to get help for anything on the server too! The top voter of the month will receive a free GodKit! Vote now for a chance to win!
Server Specifications
Intel Xeon CPUs
1GB Dedicated RAM
SSD Storage
1GBit Data Connection
20 Player Slots
99.9% Uptime / 24/7
Server IP: wesocraftmc.zapto.org
Website: wesocraftmc.enjin.com
Join Now!
1GB Ram | 24/7 | No Lag | 20 Slots | Cracked
There are no reviews for this server yet, you can be the first!