play.turningadventure.com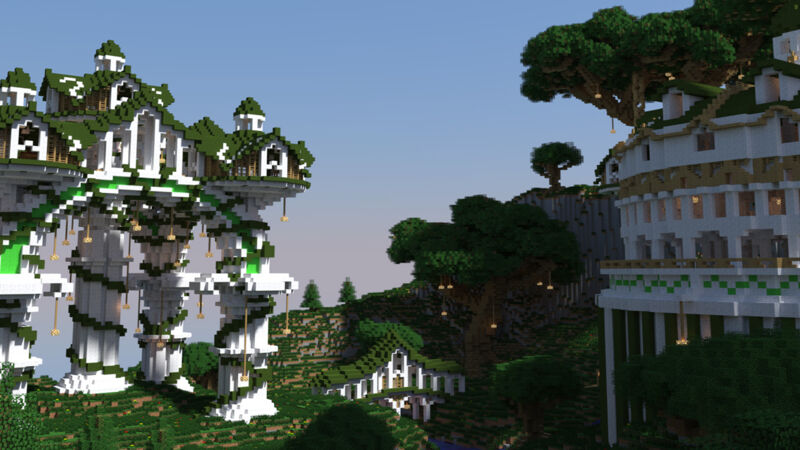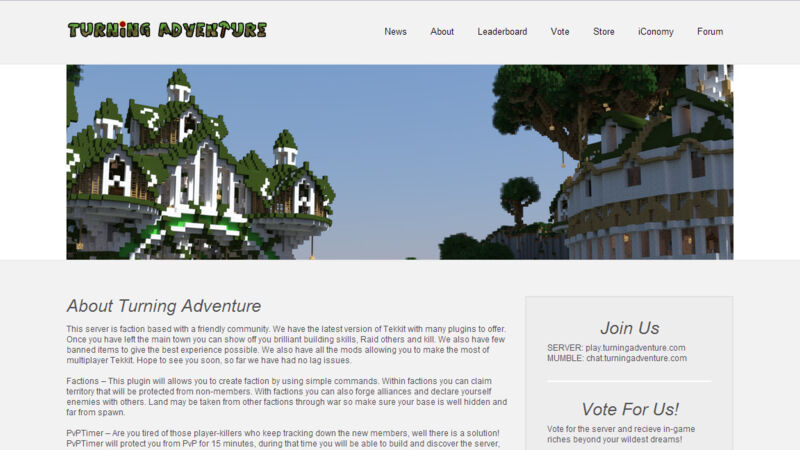 Turning Adventure – play.turningadventure.com
PvP, Raiding, Killing and Building
Owner - BRComsci
This server is faction based with a friendly community.
We have the latest version of Tekkit with many plugins to offer.
Once you have left the main town you can show off you brilliant building skills, Raid others and kill. We also have few banned items to give the best experience possible. We also have all the mods allowing you to make the most of multiplayer Tekkit.
Factions – This plugin will allows you to create faction by using simple commands. Within factions you can claim territory that will be protected from non-members. With factions you can also forge alliances and declare yourself enemies with others. Land may be taken from other factions through war so make sure your base is well hidden and far from spawn.
PvPTimer – Are you tired of those player-killers who keep tracking down the new members, well there is a solution! PvPTimer will protect you from PvP for 15 minutes, during that time you will be able to build and discover the server, without having to worry about being hunted down!
Votifier–This plugin gives you the option to vote for the server on many website by using "/rules vote" and clicking a link. It will then allow you to enter you Minecraft username on the site and instantly you will be rewarded with diamonds and money. You can vote on each site every 24hrs. Please vote for the server when possible you probably don't realise how much it can help us.
Banned Items -
Transmutation Tablet, REP, World Anchor, RM & DM Furnace, RM Armor Plus, HK & HC Lens, Watch of Time, Mercurial Eye, Evertidee, Volcanite, Nova C2, Nuke, Dynamite and all rings except Swiftwolf's Rending Gale.
We also hope that you enjoy your experience on our server with our kind and helpful staff. They will help you if necessary if you ask them politely and are happy to answer questions within reason. The server Moderators and Admins will also keep the players in line and make sure you're respecting the rules.
You can also help keep the server running by donating to us at the server store to upgrade in game perks and abilities. As you know, it is not cheap at all to keep the server running 24/7 supporting many users.
• Reference:
• Our site: http://www.turningadventure.com
• Server IP: play.turningadventure.com
• Mumble IP: chat.turningadventure.com (Port: 9668)
Thank you for reading, I hope to see you soon!
There are no reviews for this server yet, you can be the first!