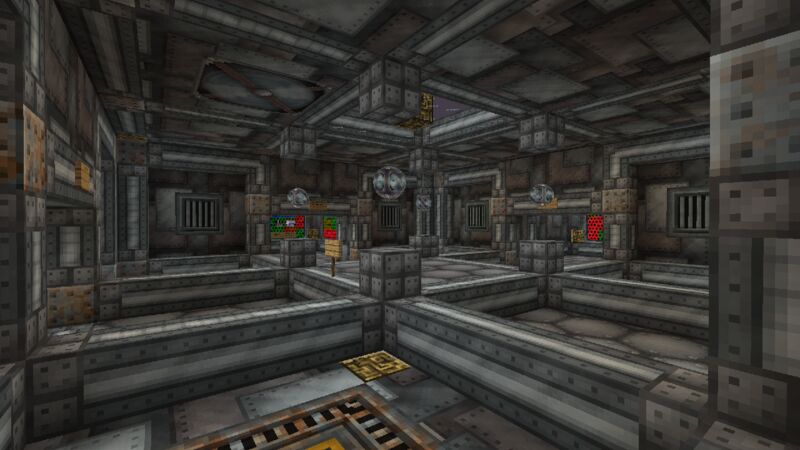 IronRidge is a small server that is privately owned and up 24/7. Our server runs the "1.7.10 Pack" which is available off of the Technic Launcher. It's a small modpack with over 200 mods to work with. It's almost endless fun. Our interactive staff will answer any questions you have related to the server in game or on our forums.
Links:
Forums
1.7.10 Pack
Rules:
Do not exploit glitches. If you find one, please report it to the staff.
Do not use hacked clients.
Do not grief or raid other players or groups (unless both parties agree to war and are online).
Do not ask for items or ranks.
Be kind, respectful, and have fun. The staff strives to develop towns and communities, so bring some friends.
Staff:
qgx - Owner
Ononoki_chan - Head Administrator
Mrcheesehead733 - Administrator
Quacksterx - Head Moderator
Doc_1963 - Moderator
Morrie_Shwartz - Moderator
Youplait - Moderator
Plugins (15): WorldEdit, ColoredSigns, AutoRestart, Essentials, EssentialsChat, GroupManager, ClearLag, Announcer, Vault, EssentialsSpawn, Multiverse-Core, ChestShop, Autorank, ScoreboardStats, GriefPrevention
There are no reviews for this server yet, you can be the first!