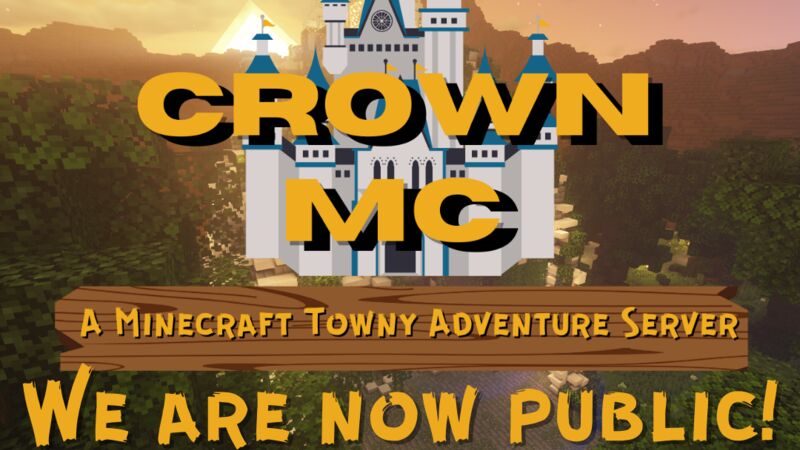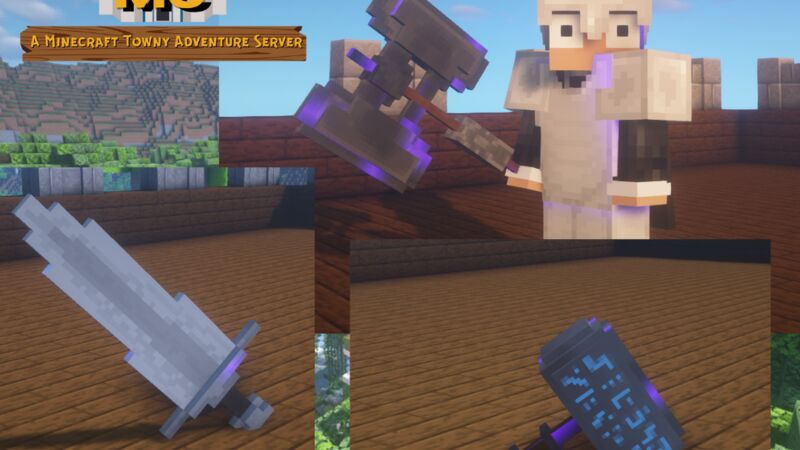 Welcome to CrownMC, a towny adventure server! CrownMC has been closed off to a small group of players for several years, but is now opening up to the public. Our main goal here at CrownMC is to create a fun and co-operative community, while also pushing the limits of Minecraft as a game. CrownMC has an avalanche of customized features; armor sets, weapon models, enchantments, boss mobs, crafting recipes, it's all been turned up to 10!
Features:
Towny - At it's core, CrownMC is a towny server. For those unaware of how towny works: players are able to create their own town where they can claim land, create laws, tax citizens, ally up with other towns, and so much more. Towny is an extremely in depth plugin, and the possibilities are endless!
Economy - CrownMC also is heavily reliant on our economy system. Players can buy and sell items either at the admin marketplace, or at another players shop with the chest shop plugin. Purchase new ranks with money and gain access to more features and adventures to go on!
Dungeons - CrownMC also has many pre-built dungeons that players can unlock. Once unlocked, you can battle through these dungeons to collect unique loot and legendary weapons!
Elite Armors and Enchantments - CrownMC has a large variety of custom armor sets players can craft and collect to become stronger and make defeating boss mobs and dungeons much easier. With 30+ armor sets and 50+ unique enchantments, you'll never run out of combinations to try out!
Come and join us!
thecrown.mc.gg
You can also visit our website at:
crownmcserver.enjin.com
There are no reviews for this server yet, you can be the first!