play.blazecraftonline.info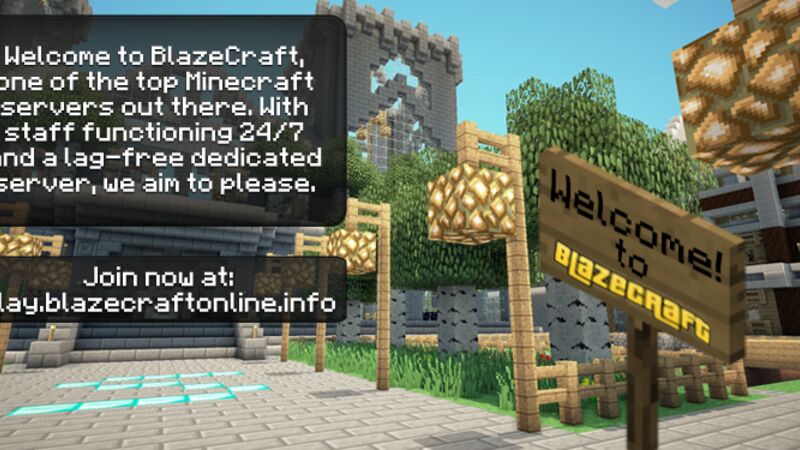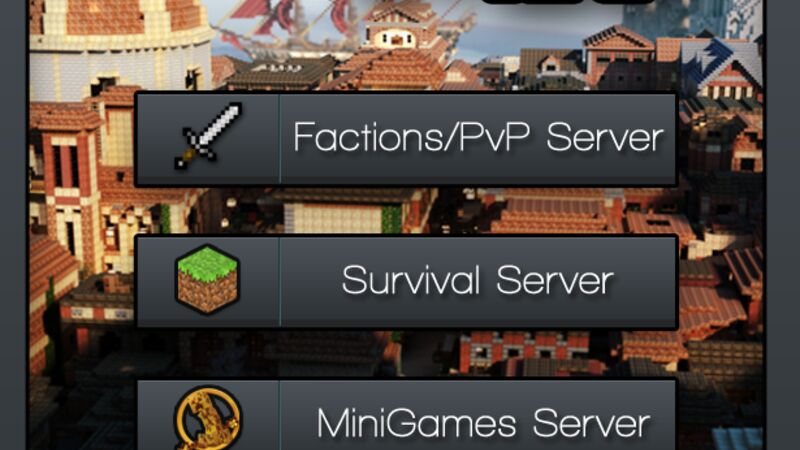 BlazeCraft is a user-friendly server run for the players.
"Our main goal when starting this server was to provide a happy
and exciting Minecraft atmosphere. We were tired and fed up with
all of those crappy servers who barely cared for their community
so we set out in hopes to change that. With our extremely helpful
and dedicated staff members working around the clock, around
the world, we're here for you." - Quoted from our FAQ Page
BlazeCraft is a 24/7 dedicated server running around the clock. We're never down and are always on to help. We have a HUGE variety of servers for you to play on (as seen below). You can come join us on our Survival server and build awesome builds or go head-to-head against other players in the effort to become the dominate faction. Each of our servers have rank paths for players to follow based on a set of required traits. Once a certain rank is acquired, players can strive their way up 4 tiers of rewarding ranks with even greater benefits per rank.
We have 5 different servers that go as follows:
A Hub server for all players to fall back to
A PvP/Factions server for players to compete
A Survival server for players to build their dreams
(In progress) A SkyBlock server for players to survive the best they can
(In progress) A Mini-Games server filled with all types of games including Slender and SkyWars!
There are no reviews for this server yet, you can be the first!