Back to List
KaiCraft - [1.5.2] [HG] [Creative World] [Economy]
kaicraft.us19.creeperhost.net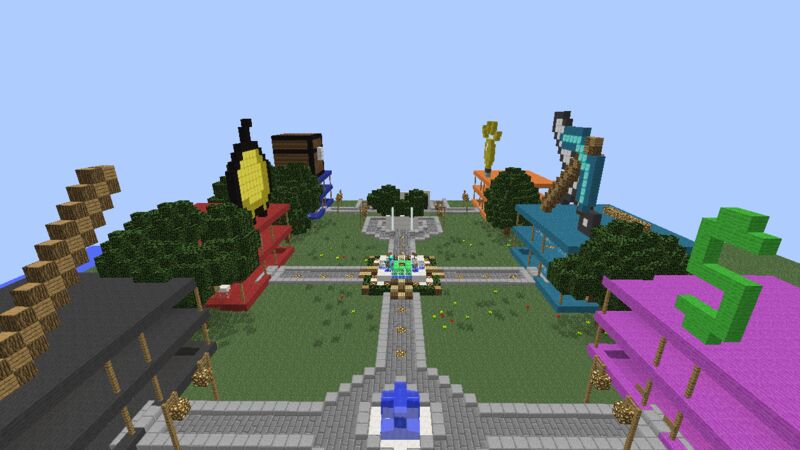 Welcome To KaiCraft,
IP : KaiCraft.Us19.Creeperhost.Net
KaiCraft is a 24/7 non-whitelisted, cracked server with friendly staff, always wanting to help you!
Join kaicraft to have amazing fun!
Important Plugins - Authme, Showcase, Essentials, WorldEdit, Citizens, Residence,
Ranks
[Guest] - /Spawn
[Player] - /Warp, /Balance, /Tpa
[Member] - No New Commands, But New Exciting Rank
[Member+] - /Me
[Trusted] - /Afk
[Guard] - /Mute, /Kick, /Fly
[Police] - /Jail
[Mod] - /Ban, /Banip, /Tempban, Can Promote To Trusted
[SuperMod] - /Superpickaxe, /Invsee, /Lightning Can Promote To Guard
[Badmin] - /Gm, Can Promote To SuperMod,
[Admin] - Anything And Everythin
You Earn Ranks With Time!
You Can Earn Them By - Donating Or Earning Them -
Dont Ask About Earning It Or Dont Even Speak About It!
Just Wait, Your Time Will Come,
By Playing And Having Fun!
IGM = In Game Money
Donator Ranks :
Donor#4 - $5 - /Fly, /Nick - $5,000 IGM
Donor#3 - $10 - Inherits Donor#4, /God, /Tp - $10,000 IGM
Donor#2 - $15 - Inherits Donor#3, /Feed, /Heal, Set up to 3 homes - $15,000I IGM
Donor#1 - $20 - Inherits Donor#2, /I, /Hat, /Jump, /Ci - $20,000 IGM
Knight - $30 - Inherits Donor#1, /Exp, /Enchant, /Butcher - $30,000 IGM
Elite - $50 - Inherits Knight - /Gamemode, /Killall, Set up to 5 homes - $100,000 IGM
VIP - $60 - Inherits Elite - /Superpickaxe, /Weather - $150,000 IGM
VIP+ - $70 - Inherits VIP - /Time, - Disguise as a Zombie, Pig, Chicken and Wolf - $350,000 IGM
Saint - $80 - Inherits VIP+ - /Speed, /Vanish, Disguise as Villagers and Cows, /Tptoggle - $500,000 IGM
It is against the rules for Donor#1 to give items away to any player, acess any chest, or to give anyone money. If they are caught abusing in any way, their donor rank will be terminated early Without a Refund!
For every dollar you donate, you will get $1,000 in-game cash.
Everything put in a chest while being Donor#1 + will be removed after the rank has expired, Even if it is legit, also your inventory will be cleared after the rank expires.
There are no reviews for this server yet, you can be the first!