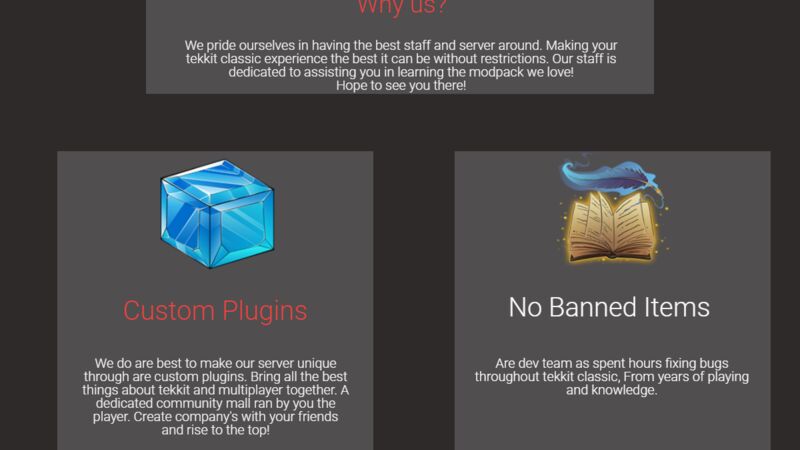 Why Us?
We pride ourselves in having the best staff and server around. Making your Tekkit Classic experience the best it can be without restrictions. Our staff is dedicated to assisting you in learning the modpack we love! Hope to see you there!
No Banned Items
Our dev team has spent hours fixing bugs throughout Tekkit Classic. From years of playing and knowledge.
Custom Plugins
We do our best to make our server unique through custom plugins by bringing all the best things about Tekkit and multiplayer together. A dedicated community mall ran by you, the player. Create companies with your friends and rise to the top!
Custom Ranks
For the time you spend playing you unlock custom ranks using the autorank plugin. For each rank you unlock you unlock bonuses in-game like more homes, special kits, and more! These ranks show off some things in the modpack you may not have have seen before. Giving you advantages among other players.
Active Community
Here at Syzmek we are all about our community. Expanding and bringing more players together—veterans and new players. Having fun adventures all along the way.
There are no reviews for this server yet, you can be the first!